AN EXPEDITION OF THE EXTREME​
Last year we met the Swiss couple Andrea and Mike as well as their dog Aimée during the film production for RoadStars - powered by Mercedes-Benz Trucks. This was just before departure on her expedition to the following four extreme places on earth: deepest land point, highest passable pass, hottest place and coldest inhabited place. After 11 months on the road it was time for an update. We meet on the last part of the expedition, on the Croatian island of Krk. Once again, we produced a photo story and a short film to report about their journey.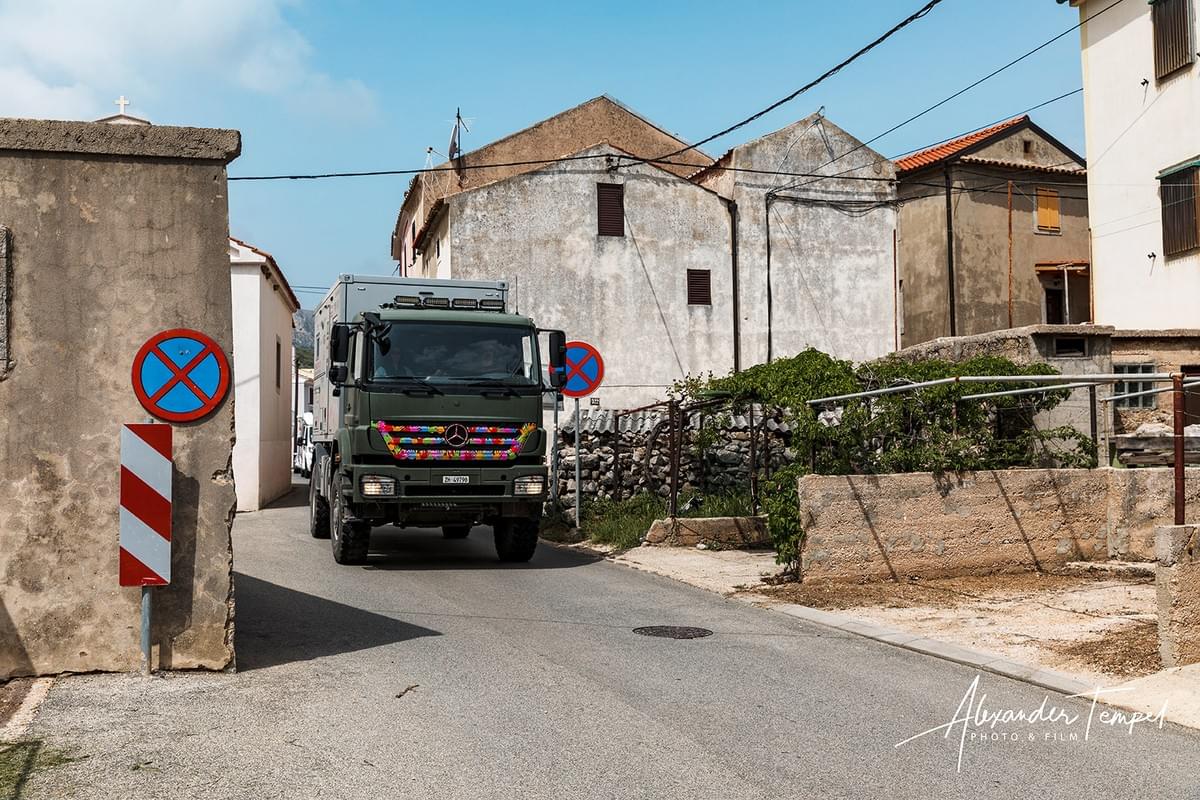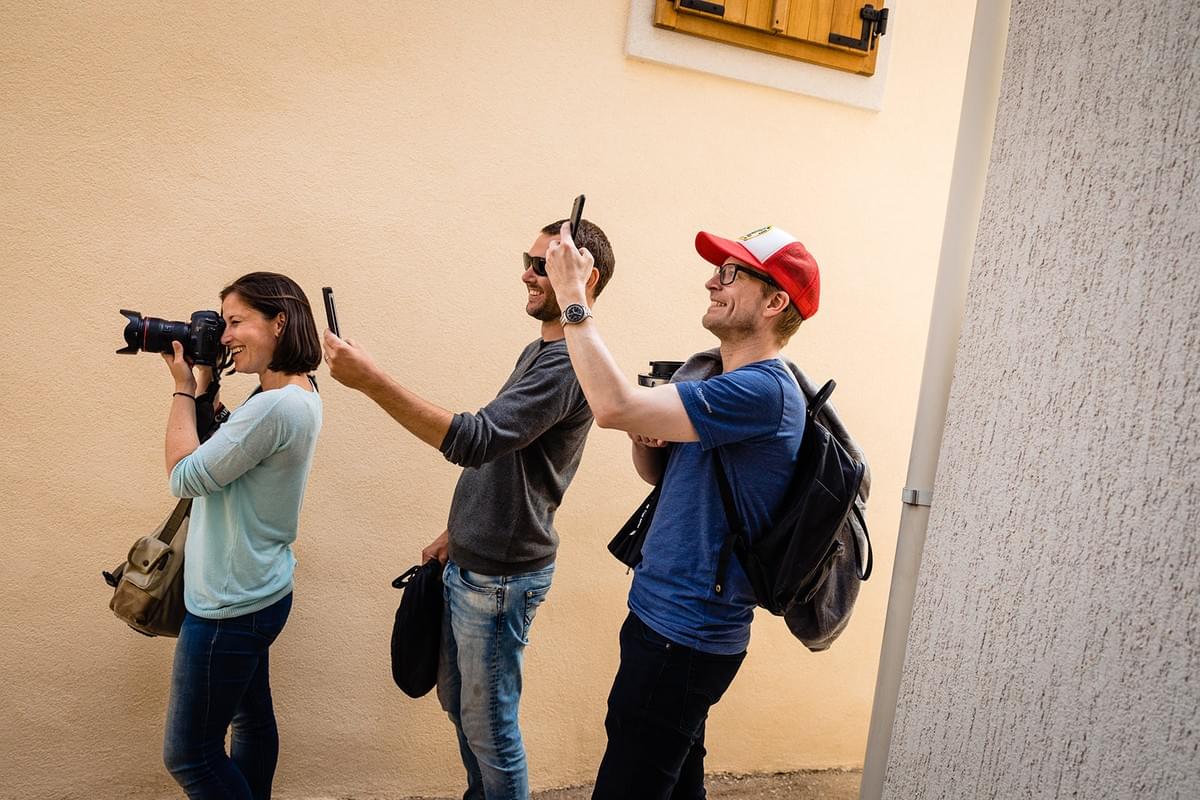 Andrea, Mike und Redakteur Florian (v.l.n.r.) beim Shooting auf der kroatischen Insel Krk.
Gruppenfoto am Ende der Produktion.
Mike im Gespräch mit Redakteur Florian.
Beim gemeinsamen Apéro vor dem Truck. Gefühlt das erste Mal an diesem Tag mit gutem Licht. 😜
Instagram Story von 4Xtremes während der Filmproduktion. 📸 Andrea
Instagram Story von 4Xtremes während der Filmproduktion. 📸 Andrea